2018 Lifestyle Medicine Seminar – Bonus Resources
WATCH QUICK OVERVIEW VIDEO BELOW:
During our 2018 Lifestyle Medicine Summit in St. Louis, MO we brought together the most cutting edge lifestyle medicine experts to assist entrepreneurial minded healthcare professionals to grow their businesses to the next level of success with a focus on personal well-being and wellness based solutions.
This event was designed for wellness minded health professionals who are looking to set challenging goals for the next year and who want to learn about the best practices and strategies to accelerate their business growth and to get your most pressing questions answered by nationally recognized business experts, authors, speakers, coaches and their peers who are currently succeeding in the marketplace.
BELOW ARE THE BONUS RESOURCES FROM EACH SPEAKER FOR EACH SESSION:
DESIGNING YOUR EXTRAORDINARY LIFE AND BUSINESS
David Bush, Certified Health Coach & Lifestyle Entrepreneur Coach

David is one of the nation's top leaders in the health and wellness coaching industry. He passionately leads the way for those who wish to succeed in life through improved health and wellness. David coaches an elite team of personal coaching clients, health professionals and Certified Health Coaches to achieve extraordinary health and he speaks to organizations and associations around the country. During this session David will motivate and challenge participants to achieve extraordinary results by becoming extraordinary leaders and he will share his best tips, tactics and strategies to live The Extraordinary Life to help participants change their world and live their dreams!
DOWNLOAD DAVID'S EBOOK TITLED "LIVING THE EXTRAORDINARY LIFE"
DOWNLOAD DAVID'S MY BIGGER LIFE WORKSHEET
WATCH MARK'S VIDEO INTERVIEW WITH DAVID HERE
CREATING AN OPTIMAL HEALTH AND WELL-BEING BUSINESS
Mark Blankespoor, DPT, Certified Health Coach and Business Consultant
I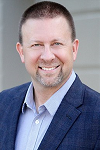 n the past 20 years Mark has worked as a physical therapist, owned a physical therapy business with 5 clinics in Central Iowa with a 25,000 sq. ft. fitness center and a 25,000 sq. ft. indoor sports complex. Mark has been a pioneer in the physical therapy industry by integrating personal health coaching programs and other wellness based programming into his practice and consulting hundreds of other health professionals to thrive at doing the same.  
DOWNLOAD MARK'S POWERPOINT PRESENTATION
BRAIN HEALTH
Lynn Steffes, BrainyEx



Lynn has enabled countless Rehab providers across the country to achieve optimum success in the delivery of high quality and cost-effective care to their patients and clients. She is a pioneer in the emerging area of Lifestyle Medicine. Hear Lynn provide perspective tomorrow on brain health and wellness in our interactive session.  
DOWNLOAD LYNN'S POWERPOINT PRESENTATION
WATCH MARK'S INTERVIEW WITH LYNN HERE
Integrating Practical Clinical Tools & Biomedical Vital Signs of Lifestyle Medicine
Staci Lyons, PT

Staci has been a physical therapist for 20 years and currently owns a group of private practice outpatient orthopedic clinics in the state of Washington. She also serves as the Director of Lifestyle Medicine and Wellness Services for a local public hospital. Her practices specialize in the management of traditional orthopedic injuries and dysfunction as well as the prevention and management of chronic diseases and lifestyle-related illnesses.
WATCH MARK'S VIDEO INTERVIEW WITH STACI HERE
MEDICAL FITNESS 
Russ Certo, PT, OCS, Founder and President, Medically Oriented Gym, themoggroup.com

Russ is the founder and president of Medically Oriented Gym. Russ started the first M.O.G. (medically oriented gym) site in 2005 and began delivering evidenced based fitness programming to not only patients but also to healthy motivated members of the community. By 2007 many of the Private Practitioners across the country were interested in developing their own M.O.G site. By the end of 2007 the MOG Group, a co-op of M.O.G. sites owned by Independent Physical Therapy Practices, began its mission of providing a central place for these sites to share policies, procedures and business practices. Now he has practices around the country utilizing the M.O.G. program.

DOWNLOAD RUSS' POWERPOINT PRESENTATION HERE
WATCH MARK'S VIDEO INTERVIEW WITH RUSS HERE
THE PRACTICE FREEDOM METHOD
Dr. Jamey Schrier, Author and Founder of ThePracticeFreedomMethod.com



Dr. Jamey Schrier, PT is a former multi-clinic practice owner and the founder of The Practice Freedom Method.  He teaches overwhelmed, underpaid and frustrated business owners how to attract, train and retain powerful team members allowing for personal financial success while significantly decreasing the need to be in the office. Jamey spent nine years and over 300K learning and researching his Practice Freedom methodology, and in 2013, Jamey proved it by being able to take 137 days off, growing his business to over 1.4 million in revenue while not treating a single patient. Today, Jamey teaches other practice owners how to break free from 70 hour work weeks and endless day to day stress of business ownership and move towards a better, more fulfilling personal and professional balance.
DOWNLOAD JAMEY'S CLARITY HANDOUT HERE
WATCH MARK'S VIDEO INTERVIEW WITH JAMEY HERE
WANT TO LEARN MORE ABOUT HOW TO INTEGRATE WELLNESS PROGRAMMING?